no comments
Categories:
What is the Safest Motorcycle?
Riding a motorcycle inherently carries greater risks than driving a car. A motorcycle rider can only be as safe as the bike they have chosen, so it is vitally important that you choose the best bike for you and your purposes. The question is often asked: what is the safest motorcycle? However, there is no one simple answer to this question. The safest bike is the one that best suits the needs of the individual rider, and those needs can be very varied from rider to rider. Safe will never mean zero risk, but there are ways to make your bike as safe as possible for you personally. Let's take a look at what goes into choosing the safest motorcycle option for each individual.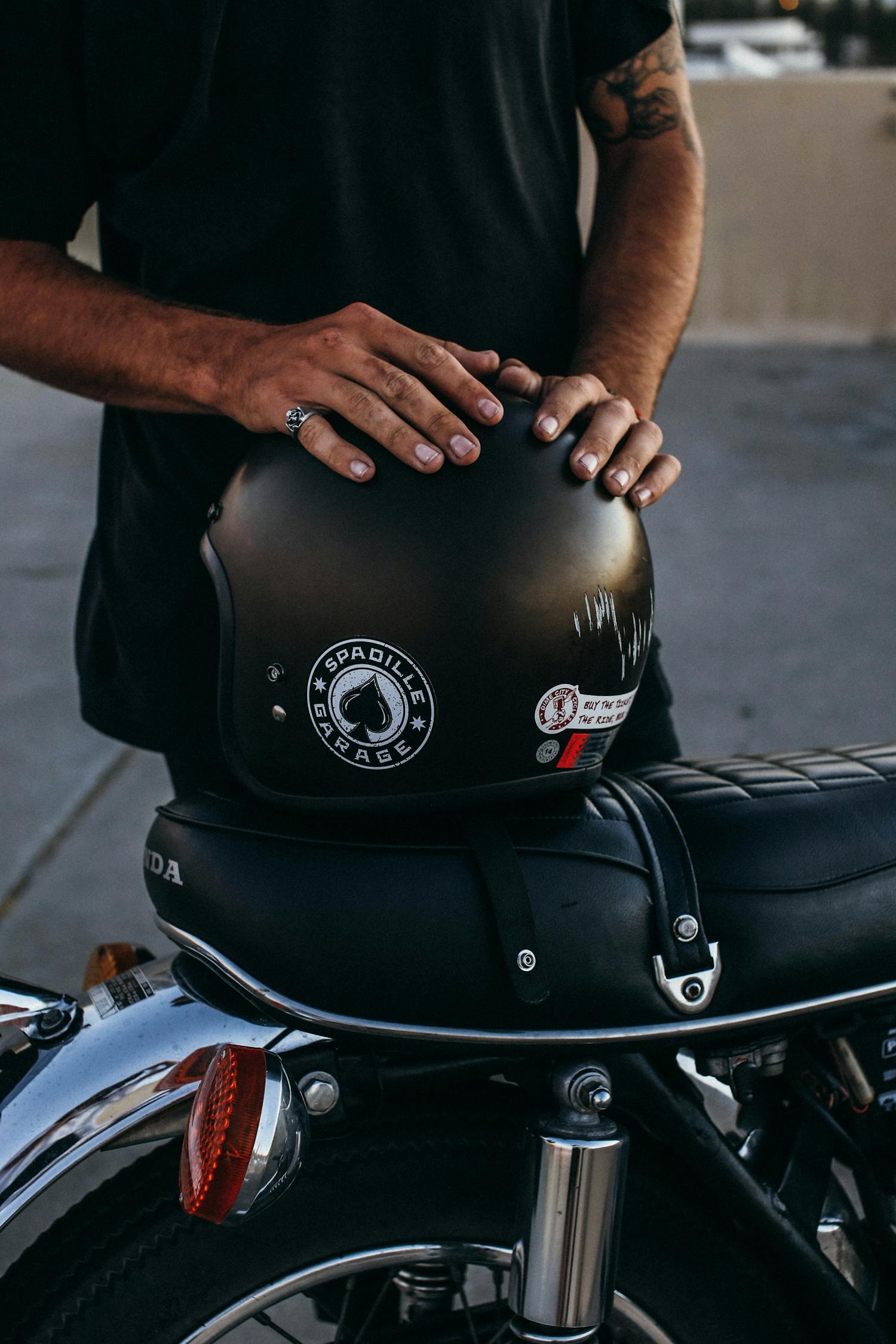 Choosing the Right Fit 
Every rider will want to make sure they are fully comfortable when riding, which is the result of riding on an appropriately-fitted motorcycle for your height and stature.
When choosing a motorcycle, a rider should make sure they are able to reach all controls and all shift levers with their feet easily, as well as being able to touch the ground when standing up while stopped.
The length of the rider's inseam, the width of the motorcycle seat, and the amount of sag in the suspension under the rider's weight are all strong indicators of whether the motorcycle is a good fit for the individual or not.
At a standstill, you should at least be able to touch the ground with one foot, but the ideal situation is for the rider to be able to stand with both feet flat on the ground, with a couple inches between them and the motorcycle. 
Engine Size for New Riders 
New riders may be easily lured by the draw of the newest and most powerful motorcycles on the market, but this may not actually be what someone needs if they just starting out. It is recommended that new riders begin with a smaller motorcycle engine, so that they can progress into riding as their skill level improves and they learn how to handle the weight of the bike.
You should also think about where you will be riding and when you will be doing it. You may not require a motorcycle capable of higher horsepower or longer distances if you mainly want to ride in a busy city where the average speed is less than 45 miles per hour. 
Types of Motorcycles 
There are several different types of bikes. Every bike is designed for a certain type of riding and will fit that style best. A few of the most common options include the cruiser, sport bikes, touring bikes, standards, and dual-sport bikes. One question that often arises while comparing all of the varieties of bikes is whether one type is regarded as safer than the others. In general, the answer is a resounding 'no.' 
When comparing the many types of motorcycles, the features available on the motorcycle can certainly lead to safer riding, but the rider's skill level and competence in the environment they are traveling through is more likely to play a bigger role in a safer riding experience. Engine size does not always imply greater or lesser risk, but it might have an impact on the rider's safety if they do not understand how to handle the motorcycle's power. For a rider who lacks the expertise to operate an engine with a lot of power, it can be risky. 
Maintaining the Motorcycle 
Proper and regular motorcycle maintenance is a very important part of riding safety. Tires that have lost their tread, sticky cables, and brakes that no longer stop the motorcycle quickly enough, among numerous other neglected parts, all increase the risk of your next journey. Motorcycle maintenance is usually rather straightforward, and it will provide a safer ride without the fear of a sudden breakdown or a malfunctioning part when you need it most.
If you are buying a used motorcycle, ask for proof of previous maintenance and records. You should also examine a secondhand motorcycle, noting any work that looks to have been done in accordance with the mileage. If the owner had a professional bike shop perform the maintenance, they may also have the work documented, and if they did the work themselves, they may have receipts for parts they purchased and installed. 
The Latest Safety Features for Motorcycles 
Manufacturers of motorcycles and protective gear have begun to develop innovative features that contribute to safer riding in recent years. There are a few great upgrades that you should be aware of if you want to maximize your safety on the road. 
Onboard Diagnostics:

 The same diagnostic tools that you've come to expect from your car are now beginning to make their way into the latest bikes. Active suspension, tire pressure monitoring, and flex-fuel are just a few of the innovative features on newer bikes that are starting to make their way into showrooms.

 

LED Lighting:

 LED (Light Emitting Diode) lighting is as fashionable as it is functional. LEDs can 

provide

 

more light

 and enhance visibility, all while using less energy than conventional bulbs. Brighter lighting helps other motorists be able to see a motorcycle more clearly. Some helmets also include LED inserts for even more visibility.

 

Anti-Lock Brakes: 

Anti-lock brake systems reduce mortality in accidents by a large margin, and they are becoming more cost-effective and widespread on some types of motorcycles, such as touring and sport-touring bikes, so there is less excuse not to have these brakes. Anti-lock brake systems are already required on motorcycles with engines larger than 125cc in Europe, and this could become a global trend in the near future.

 

Stability Control: 

New stability monitoring systems can assess traction and lean-angle to ensure that the proper amount of braking or power is supplied when entering or exiting corners, a driving maneuver which has historically been a major contributor to accidents.

 

Motorcycles with Three Wheels:

 Some riders just may not be able to control a two-wheeled motorcycle very well, but they still enjoy the feeling of freedom they get while riding. Many years ago, aftermarket adaptations were the norm, but manufacturers are now including a three-wheeled option in their annual lineup.

 
Whether you're a novice rider just getting started or a seasoned rider wanting to kick off another exciting year of being on the road, safety should be a top priority, in order to preserve your riding career for years to come. Always make sure your motorcycle is appropriate for your riding skill level and the type of riding you intend to do. While some new motorcycles do have excellent safety features, instead of buying a new bike, see if those features can be added or upgraded on the motorcycle you already own. 
Choosing the right bike can feel overwhelming, but choosing a lawyer does not have to be. If you were involved in a motorcycle accident and believe you could be entitled to appropriate compensation for your losses, you should contact the Law Offices of Kirshner, Groff, and Diaz as soon as possible. Every initial consultation carries no obligation to continue with our services. You will have the opportunity to speak about your case directly with a real attorney.