no comments
Categories:
Should You Ride with Body Armor?
You likely know this by now, but we will say it again because it always bears repeating: motorcycle protective gear is vital when you are riding. When you bike, safety is a routine and an attitude that you should follow. Most accidents can be avoided by riding defensively, but when that is not enough, protective gear, such as motorcycle body armor, can save your life. Continue on for more information about this important piece of safety gear.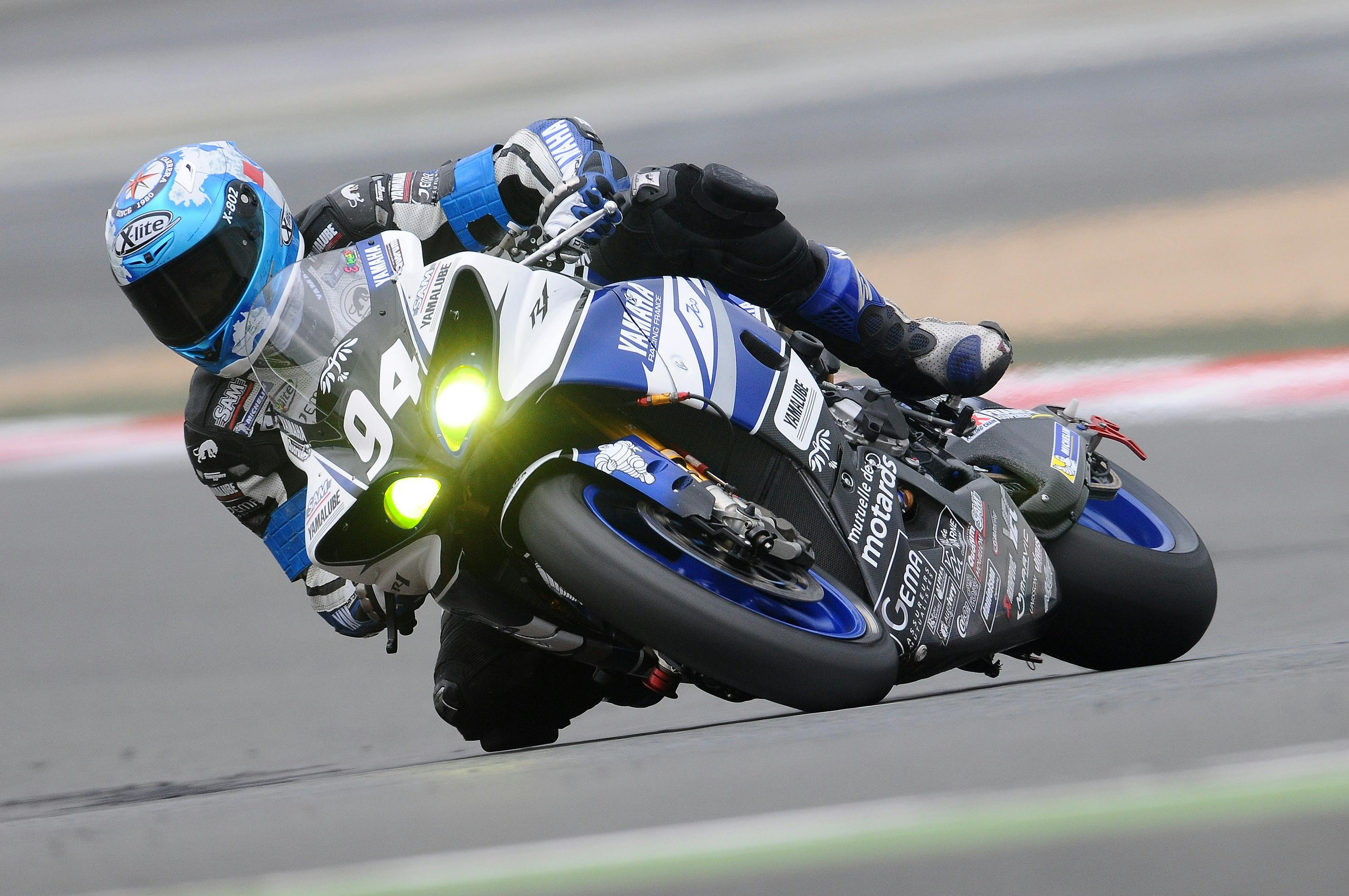 Why Motorcycle Body Armor is Important
Body armor is an important item of motorcycle safety equipment that is sometimes overlooked and underappreciated. Helmets are the first item that comes to mind because they protect your head and neck and are therefore the most essential kind of protection. Riding with the appropriate helmet increases your chances of surviving a motorcycle accident, but what about other protective gear?
In the event of an accident, a jacket, gloves, riding pants, and riding suits can all help save your skin, preserve your bones, and prevent serious sprains. Each of these pieces of gear has some form of body armor built in. The most common type of body armor for motorcycle safety gear is high-density foam combined with carbon fiber or Kevlar composite abrasion panels. All main and minor joints with the highest potential for impact during an accident will be protected from impact and abrasion with body armor.
Is Body Armor Effective?
The impact of motorcycle-specific riding gear and whether body armor makes a difference will always be debated. Although there are few studies on the efficacy of body armor, there is little doubt that wearing it while riding a motorcycle provides more protection than riding without it. While you should not expect this, riders have been known to escape high-speed wrecks with nothing injured besides their ego. Internal body armor in the protective gear shielded them from the initial impact and subsequent abrasions before they slid to a standstill.
Types of Body Armor
Armored Vests
Armored vests are meant to fit over the body and provide protection in the front, chest, and back. These provide good impact and abrasion protection for your chest and back, but not for your arms. Most have a padded interior and a hard abrasion-resistant outer core that can be worn under a jacket or over a shirt or sweatshirt.
Armored Jackets
Motorcycle jackets are usually armored at critical impact locations, like the back, shoulders, and elbows. Leather, mesh, a Kevlar hybrid, or a textile that is more suited to all-weather conditions are all possibilities. Internal and external pockets, as well as tightening devices around the neck and wrists, are common bonus features. Jackets do not have a set replacement time, so you could get several years of use out of them. Use your best judgment to determine the state of your jacket and protective armor and when it is time to replace it.
Armored Suits
Riding suits come in a variety of materials and feature options, such as pockets, closures, and material choices. Even if it is built for all-weather riding, you might find a one-piece suit can have a racing feel to it. There are two-piece suits that link at the waist to simulate a one-piece and add further weather protection when riding, in addition to the one-piece option. On a ride, you can also wear the jacket or pants separately if the one piece does not suit you that day.
The shoulders, back, elbows, hips, legs, and knees all have strategic armor locations in both suit types. To help with wind and weather penetration, they usually include cinch-up wrists and ankles. In the hot summer months, leather and a Kevlar hybrid are ideal, especially if you require additional abrasion resistance. If you plan on riding in the rain or wind, a textile material will keep you dry.
Armored Pants
Depending on where and in what conditions you ride, armored riding pants can be made of leather or textiles, and both provide protection in the hips, pelvis, legs, and knees. Look for characteristics that best suit your riding style, and then see what you can buy based on your budget.
Motorcycle Boots
It is arguable whether or not having motorcycle boots is necessary for riding, as many riders prefer to ride in their hiking boots. Wearing any boot will provide a reduction in risk of any foot or ankle damage or open wound injuries. However, armored motorcycle boots will lower your risk of an open wound injury even more.
Motorcycle boots are available in a variety of styles. You can go with a boot that has extra abrasion protection around the toe and a steel toe insert for added toe impact protection, or just a decent over the ankle boot that provides ankle support. For when you step in an oily puddle at an intersection, all motorcycle boots should have an oil-resistance sole that can manage a slick surface. Some motorcycle boots come with a string closure that can be tucked inside the boot and secured with a hook-and-loop closure, while others are slip-on.
Elbow and Knee Guards
If you do not want to wear a suit or jacket but still want the protection that armor provides, there are solutions for simple armor. Some companies sell a thin shirt or riding pants with protective armor padding that can be worn beneath regular riding gear. You might already have a pair of riding jeans that you like to ride in but want to wear armored pads underneath them. For those circumstances, these types of protectors are an excellent choice. If you want to wear your elbow and knee pads on the outside, they can be worn over a shirt, jacket, or slacks.
Back/Spine Protector
A back/spine protector may appear to be something that only racers on a track or on a closed course should use, but it does not have to be race-only protection gear, even if it is a standard item for racers. In an accident, back protectors help to reduce soft tissue injuries on the back and sides of the body. Soft tissue injury is related to bruising only, though; it is not connected to a fractured back or shattered vertebrae. Most back protectors limit spine movement and prevent punctures or abrasions. In the event of an accident, wearing a back protector offers more protection than not wearing one.
Hip Protection
Hip protectors are usually in the form of padded shorts that can be worn under your riding pants for extra protection. They are made to fit snugly around your hips and legs to keep the pads in place when riding a motorcycle.
Motorcycle body armor is critical for your safety while riding a motorcycle. It is meant to keep you safe in the case of an accident, whether worn externally or internally, built-in or removable, on your jacket or throughout your gear. Please contact the law offices of Kirshner, Groff, and Diaz for a case evaluation if you have been in a motorcycle accident. We will provide you with a consultation with a real attorney to determine what type of compensation you may be entitled to. You will have no obligation to continue with our services after the first meeting.